2022 Wedding Expo Registration
Saturday November 12, 2022
2 pm to 10 pm
Hosted on-site at Heavenly View Estate Farm
Register and join us for our Wedding Expo at Heavenly View Estate Farm! Come tour Heavenly View Estate Farm while you sample fine catered food and sip a cold cocktail or beer. We will have an array of vendors that can help make your wedding go smoothly.
The registration fee is $10 per couple. After payment of the registration fee, Stripe will email a receipt. This receipt needs to be printed and presented for admission upon arrival at the Bridal Expo. Your receipt and your related contact information will be entered in our drawing.
Refreshments and samples will be available from a number of our vendors!
Caterers
Premiere Wedding Entertainment Services by THE MUSIC SMITH
Bakers
Photographers
Videographers
Florists
Distilleries and Breweries
$300 cash prize raffle at the end of the event! You must show up sometime during the event to be eligible, but you do not need to be present at 10 pm to win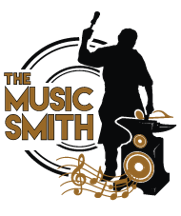 Complete the form below to register and make the $10 payment: